Understanding the CMO Function
Hiring the Right CMO
Setting the CMO Up for Success
Final Thoughts
The CMO Hiring Playbook
A Guide to Hiring a Marketing Leader From Growth-Stage Through IPO
A Chief Marketing Officer (CMO) can be a valuable hire for a company that is scaling from startup through IPO. In addition to driving transformational growth within the marketing organization, CMOs can influence product, revenue, and company culture by bringing their expertise into the executive suite.
Despite a plethora of brilliant, visionary marketing leaders out there, we often hear from first-time CEOs in The Circle who are struggling to find the "right" CMO. CEOs may be unsure of what to look for in their first CMO; others may have hired someone who seemed like the right fit in the interview, only to find later that person doesn't quite meet their expectations. This dynamic can be frustrating for both CEOs and CMOs, and likely a reason why CMOs tend to have higher turnover rates compared to other CXO positions.
However, if you ask individuals that have sat in the CMO position they'll tell you that are ways to avoid some of these hiring misalignments. For instance, timing of your CMO hire is critical. CEOs should avoid bringing a CMO into the company too early, before there is a substantial budget, resources, and infrastructure to support them. At the same time, CEO's need to be open and ready to hand over control of marketing and to let their CMO really run with the strategy. Then, of course, there are instances where a company simply outgrows its CMO, and it's time for both parties to move on and  someone with a different skillset to lead the next phase of company growth.
CEOs can better position themselves for success if they have a clear strategy for when to hire and what to look for in a CMO. That is what this CMO Hiring Playbook endeavors to provide. Leveraging insights from four experienced CMOs (including one CMO-turned-CEO), this guide offers a profile of what and who to look for in a CMO at each stage of growth, common mistakes to avoid in the hiring process, and onboarding strategies to support the CMO's growth and development. 
The Role of a Chief Marketing Officer
While every CMO is the de facto head of marketing, not every CMO has the same job. Depending on the company, CMOs can have varying levels of influence and oversight. Some CMOs sit squarely within the marketing organization, managing the marketing strategy and all of the channels and functional areas underneath that strategy. Other CMOs may influence everything from product design to sales and customer experience. 
The functional role of a CMO can vary also. A CMO in a larger organization might focus 80% of their time on brand and corporate strategy, whereas in a smaller consumer-based company, that person may be directly responsible for managing growth and the P&L of the business. Considering these nuances, CEOs will find that comparing CMO resumes on an "apples to apples" basis is very difficult.
What is ubiquitous across every CMO role is that they are responsible for understanding and managing many different marketing disciplines – branding, product positioning, demand generation, channel strategy, the list goes on. CMOs need to have a strong familiarity of every facet of marketing, even if they specialize in a particular industry or vertical.
What Makes a Great Chief Marketing Officer?
So how do you identify a "great" CMO? More important than any channel or strategy expertise, our CMO experts agreed that the number one quality to look for in a CMO candidate is their ability to problem-solve. 
A CMO likely isn't going to come into your organization with all of the answers and a well-defined strategy. Instead, your CMO needs to be someone that is comfortable in uncertainty. They can ingest mountains of information about your customers and product strategy, organize a hypothesis for how to improve outcomes, and then test that hypothesis. Great CMOs are both "left- and right-brained." They're creative and gifted at creating compelling stories, but they also take a data-driven approach to validating their ideas.
The other critical quality in a CMO is their ability to collaborate. More than any other leadership position, CMOs rely on their relationships and partners with other leaders across the organization. They know that everything they do intersects with and influences different areas of the organization and, because of that, they can't make decisions in a vacuum.
Lastly, great CMOs are team-builders. They are able to hire many different channel owners and operators, manage many different personalities, and ensure the entire marketing organization is working off of a unified strategy. When business priorities pivot (as they often do), the CMO needs to be able to course-correct and reset the strategy up and down the marketing organization. 
The key takeaway for CEOs is that vetting a CMO candidate requires them  to spend a lot of time understanding their process and way of thinking. You're not just looking for a great marketer – you need a team builder, someone that can put out fires and embrace change, and a partner to the rest of the organization.  
The good news is that once you find that right CMO candidate and integrate them into the organization, they can become a very valuable addition to the executive suite. In addition to owning the marketing strategy, your CMO will become a wealth of knowledge on how your company is perceived by customers and the broader market. Their insights become a valuable input into product development, sales strategy, and larger directional changes. CMOs are an important voice in the boardroom, and a partner for developing the long-term vision for the company.
Three Mistakes to Avoid When Hiring a CMO
Hiring a CMO With the Wrong Experience
Hiring a CMO Too Early
Not Instilling Confidence & Support
Given the high turnover rate of the CMO position, we asked our experts to share their thoughts on common mistakes CEOs should avoid when hiring their first CMO:
Mistake #1:

Hiring a CMO With the Wrong Experience

Most CMOs develop their careers in one of the three core marketing disciplines: brand, product, and demand-generation. You'll rarely find a "unicorn" that can do all three, which is okay. Your CMO doesn't need to be an expert in every area of marketing, but they do need a strong background in the area that is most tangential to the immediate growth of the organization.

Knowing your CMO's "major" and how it can anchor the marketing strategy of the company is critical. If you don't know what major your CMO should have, use the candidate interview as an opportunity to workshop what the biggest priorities and gaps are in the existing marketing strategy.
Mistake #2:

Hiring a CMO Too Early

We heard from two CMOs that hiring too early in the company's growth cycle can lead to misalignment. A CMO should only be brought in when there's product-market fit and a healthy budget to expand marketing headcount and acquisition efforts. For B2B companies, this tends to be when a company reaches around 200 people or Series B financing. In consumer companies, a CMO may not be necessary until Series C or D financing.

The CMOs that get frustrated and burned out are the ones that are expected to drive results before the product is there and the organization is ready to support them.
Mistake #3:

Not Instilling Confidence & Support

Marketing is an area that tends to elicit a lot of strong opinions. Feedback and criticism on marketing from the CEO is expected and often welcomed; however, it becomes a problem if the CMO doesn't feel empowered to lead with confidence.

During the hiring process, it's important to convey to CMO candidates that they will have the autonomy and support to lead the marketing strategy. Once that CMO is brought into the organization, CEOs need to be willing to "hand over the reins." That doesn't mean remaining completely hands-off of marketing; in fact, great CMOs will encourage constant feedback from the CEO and other leaders in the organization. However, our experts agreed that CMOs need to feel like they have the latitude to set and refine the marketing strategy and OKRs, and build out their own marketing organizations.
Hiring Externally vs. Promoting Within
More than a few CMOs have stepped into the role from a Director or VP position at the same company. For CEOs, it makes sense to tap into the well of marketing talent already within your organization when looking for CMO candidates.
However, it's important to make sure your marketing leader is someone that is ready for the additional responsibility and pressure that comes with a C-level title. Our experts that have transitioned to the role noted that CMOs are expected to be more involved in leadership decisions and manage significantly larger budgets in addition to taking on stewardship of the marketing strategy. 
One way to assess the readiness of your existing marketing leader is to think about your current involvement in marketing as CEO. 
Bringing in an external CMO hire can not only help fill in some of the current gaps in the marketing organization, but it can also be an opportunity to uplevel your current leaders. If you're concerned about attrition or resentment among your existing marketing leaders, be sure to position that external CMO as a valuable mentor that can help uplevel their skills and experience to get to that C-level title. 
The Takeaway:
Rather than looking for specific industry or channel knowledge in a CMO, CEOs should think about the biggest priorities and gaps to solve for and identify what experience a CMO can bring in to address them. Most importantly, the CEO needs to be ready to empower and entrust that individual to own the marketing strategy and act quickly and decisively.
In the next section of the playbook, we'll break down the profile of the ideal CMO across three stages of growth: go-to-market (GTM), organizational scaling, and IPO readiness.
The Go-to-Market Leader
What They Do:
Establish the foundational product messaging and brand positioning
Own the acquisition and/or demand-generation strategy
Establish alignment between marketing and sales
Typically Hired When:
The core product has product-market fit within a defined customer cohort
The company is at or above $20M in ARR
There are noticeable gaps in the marketing strategy impacting acquisition and retention
We've established that startups generally shouldn't hire a CMO until they've achieved product-market fit. Whether your existing marketing leader has the C-level distinction or a VP or "Head of" title, in the go-to-market phase of growth, that individual should be tasked with establishing the foundational marketing strategy.
"Earlier in the growth cycle, companies tend to need a leader with product or product marketing background," explained Grant. "This is someone that can take the complex jargon and details of the product and distill it into a narrative and messaging that resonates with your target customer. It's not just about creating customer profiles; but rather, ensuring the way Product is building, and the way Sales are selling is aligned to customer needs."
A good go-to-market leader should be focused on mapping out every step of the customer journey and using that to create the product positioning and messaging strategy. "Up until this point, the CEO has likely been speaking about the product by rattling off all the features he or she believes customers care about," said Young. "The CMO comes in and has to identify what are the two or three things customers actually care most about and position the brand around them."
In addition to supporting product marketing, go-to-market leaders are largely focused on generating pipeline. In a consumer company, this might require them to look for "failure points" in the acquisition funnel or to test and optimize different channels for ROI. In a SaaS company, the head of marketing may be supporting sales with brand awareness campaigns and sales enablement tactics. "If you're interviewing a candidate at this stage, it's important to ask them about their relationship with the CRO or sales leader at a prior job," said Eisenberg. "You want to see that their approach is deeply tied into what the sales team is doing so that they have full visibility into the customer journey."
For companies building a unique product or operating in a nascent market, you may want to look for a leader with a proven track record of category design. "A CMO helping to define a new category has to have skills beyond execution alone," said Johnson. "If you're truly going to build a new category, you need to drive alignment across product, company, and GTM strategy, and you need a CMO to help quarterback that process with the executive team."
The Operational Scaling Leader
What They Do:
Scale the people, processes, and systems within the marketing organization
Optimize the marketing-sales funnel from awareness through to sales.
Partner with the Head of Sales on the vision for the next phase of revenue growth
Typically Hired When:
The CEO needs a dedicated marketing leader to run marketing with limited oversight
The company is at 200+ people and growing quickly
The marketing organization needs to grow rapidly in size and scale to meet demand
Just as a CRO can lead exponential revenue growth in a rapidly scaling company, a CMO can bring in the organizational structure, processes and systems to optimize the marketing function.
At this stage of growth, product-market fit is assumed. Therefore, the CMO is really focused on identifying bottlenecks in the acquisition and retention funnel. "A consumer CEO will know, with pinpoint accuracy, how much revenue is being driven by marketing dollars," said Young. "Therefore, they're laser-focused on how to deploy marketing spend efficiently. If there's an issue in the funnel, they have to assume there's something holding them back whether it's budget, product positioning, or a messaging experience."
Hiring also tends to be a top priority for CMOs in a scaling company. They need to quickly find VPs and directors that can support the overall marketing strategy and then operationally manage their given areas. Speed is critical here, which is why hiring a CMO with a loyal following can be advantageous. "CMOs that have brought over numerous people from a previous role often demonstrate that they're good leaders and that they can hire quickly, if necessary," said Eisenberg.
Your CMO should be both operational and strategic at this stage, meaning they will need to stay hands-on with day-to-day marketing operations but also have the ability to think high-level. This ability to fly both high and low allows them to build or rebuild their strategy as necessary.
According to Grant, a good test to give a candidate at this stage is to ask them to describe a prior experience developing the title or headline for a company website. Their answer will reveal how they think about product, brand, and demand-gen, explained Grant. "You'll be able to see how deep into the customer journey they went, both by analyzing data and profiling customers and how thoughtful they were in channeling that into the product positioning."
The IPO-Ready Leader
What They Do:
Long-term brand building and positioning in partnership with the CEO
Corporate strategy - defining the markets, customer profiles, channels and product positioning for the next few years
Generating predictive channel growth and marketing performance
Typically Hired When:
The company has reached later-stage growth (Series D+)
The company is considering an IPO in the next 2-3 years
As a company prepares to go public, its leaders are often focused on dialing down risk and improving predictability. In the marketing world, this translates into having a well-established brand and marketing strategy that both supports revenue growth and attracts public market investors.
CMOs play an important role in the IPO readiness process itself. They are often directly involved in drafting the S-1, in addition to coordinating all of the external PR and investor and internal communications leading up to an IPO. While it may not always be necessary, our experts that have been through an IPO say that having prior IPO experience can make the process smoother.
CEOs will also want to think about whether their current marketing leader is ready for the greater visibility and accountability that comes with being a public company CMO. "You're more involved in external PR and IR around earnings releases,'' explained Eisenberg. "A lot of it can be learned on the job or with the help of the CMO's peer network; however, it does take some time."
Brand building may be one area you may want to invest in leading up to an IPO. "It can be helpful to have a CMO with heavy branding or corporate communications experience because they know how to partner with the CEO to create the narrative and vision for the next 3-5 years," said Grant. Investing in a brand CMO doesn't mean you have to abandon or de-prioritize product marketing or demand generation. At this stage, all three areas should be well defined and covered within the marketing strategy.
The Takeaway:
At every stage of growth, it's important to have a marketing leader developing and scaling the marketing organization alongside the broader business strategy. You may want to consider a more product-oriented leader in the earlier stages of growth. Later, you'll want a leader that can scale demand generation and define the long-term brand vision.
In the final section of this playbook, you'll learn tips for successfully onboarding and developing your CMO.
5 Ways to Setup Your New CMO for Success
As you onboard your new CMO, you'll want to ensure that the individual has the resources and partnerships they need to succeed. According to our experts, here are five things every CMO will need to be successful in their role:
1. Clarity in the Long-term Vision
-
In the first 90 days, your CMO is going to be trying to learn everything about the business. Most of that knowledge will come from firsthand discussions with the Head of Product, Sales, and HR. But CMOs greatly benefit from hearing directly from the CEO on the long-term vision. "It's so important to spend that time with your CMO walking them through your vision for the product and setting clear expectations for their role in that vision," said Grant. "It also helps to build mutual trust that will be needed down the road."
2. An Understanding of the Culture
-
CEOs need to educate their CMO on the company and leadership culture. "CEOs might take for granted that their culture and way of doing things is clear to a new executive," said Grant. "The earlier you establish precedent on how the culture works, the more likely you are to avoid misalignment."
3. Face Time with Customers and Sales Team Members
-
Effective CMOs need to spend a lot of time on the other side of the funnel to get the full picture of what's working and not working. The data will show part of that story, but CMOs can often benefit from talking with actual customers or salespeople that are interacting directly with those customers.
4. Frequent Communication
-
CMOs must be made aware of any major shifts in the company's external messaging or product strategy. "Sometimes CEOs will make a subtle change in how they talk about a product or decide to pursue a new customer segment - that's all intel that CMOs may not have but will definitely need to tailor their strategy," said Eisenberg. Having frequent touchpoints can also help CMOs decipher what metrics and performance signals they want to understand on a regular basis. "I don't want just to rattle off a bunch of metrics to the CEO; I want to know what top-level ones they care about so I can make our interactions as productive as possible."
5. Support and Trust
-
Perhaps most importantly, CMOs need to know they have the support and backing of their CEO, particularly when there may be pushback or hostility from other department heads. "Give your CMO the space to figure things out and trust that they're going to test things from time to time," said Grant.
Expectations in the First 90 Days
Most CEOs don't have time to create 30/60/90 plans for their CMOs; but according to our experts, here is what good CMOs should be focused on in their first 90 days:
Assessing talent
Interviewing team members and identifying areas to assign ownership or hire additional talent.
Connecting with other leaders
Having open-ended conversations with employees throughout the organization and finding discrepancies or major issues in strategy alignment.
Prioritizing
Looking at where to cut or prioritize spending in the current environment to sustain or increase revenue growth.
Developing the Marketing Strategy
Presenting the CEO with an assessment of significant challenges, untested channels, and opportunities to improve marketing performance.
Final Thoughts
Hiring a CMO can jumpstart growth and structure your marketing organization. The key to success is understanding the charter, identifying your biggest growing pain, and finding a candidate with the corresponding background and experience.
Connecting with a network of peers at a similar stage of growth and hiring needs can also be helpful. That's what The Circle is all about - apply to join and begin building your board of directors from among some of the world's leading private and public companies.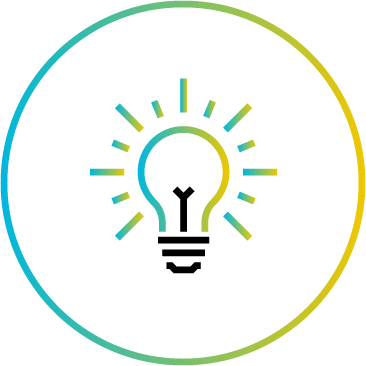 Hiring Resources
from our friends at Hunt Club
Job Description
A sample CMO job description template, including key responsibilities and requirements.
ORG Charts
Sample marketing org charts for companies in the go-to-market, organization scaling, and IPO-ready growth stages.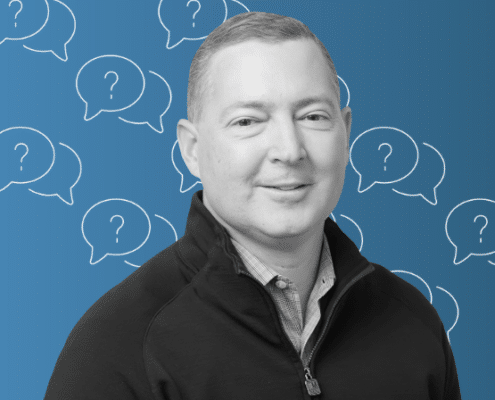 Confluent CFO on preparing to go public amidst uncertain market conditions.
https://www.founderscircle.com/wp-content/uploads/2022/06/The-Road-to-IPO-with-Steffan-Tomlinson-CFO-@-Confluent-558x558-1.png
528
555
Anil Sharma
https://www.founderscircle.com/wp-content/uploads/2022/02/fc-logo-updated-600x189.png
Anil Sharma
2022-06-22 02:41:28
2023-08-10 19:35:21
The Road to IPO: Advice on IPO Readiness in Uncertain Times From Three-Time IPO Veteran Steffan Tomlinson
How to identify, hire, and onboard a Chief Revenue Officer that can lead revenue from growth-stage through IPO.
https://www.founderscircle.com/wp-content/uploads/2022/04/The-CRO-Hiring-Playbook_Featured-Image.png
514
574
Anil Sharma
https://www.founderscircle.com/wp-content/uploads/2022/02/fc-logo-updated-600x189.png
Anil Sharma
2022-04-28 18:53:40
2023-09-11 21:10:48
The CRO Hiring Playbook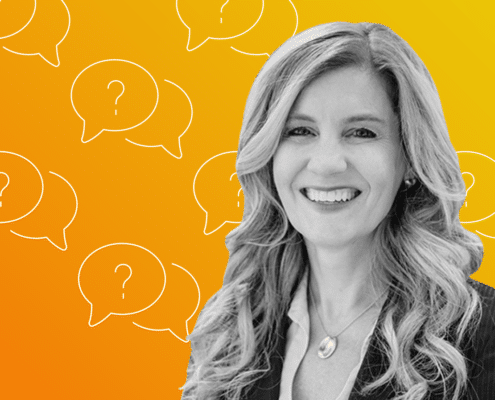 Remitly CFO Susanna Morgan discusses Remitly's accelerated IPO timeline, and what life is like in the public markets.
https://www.founderscircle.com/wp-content/uploads/2022/04/The-Road-to-IPO-Remitly-CFO-Susanna-Morgan.png
1056
1110
Anil Sharma
https://www.founderscircle.com/wp-content/uploads/2022/02/fc-logo-updated-600x189.png
Anil Sharma
2022-04-07 19:18:01
2023-08-10 19:40:27
The Road to IPO: Inside Remitly's Accelerated IPO Timeline