Understanding the CRO Function
Hiring the Right CRO
Setting the CRO Up for Success
Final Thoughts
The CRO Hiring Playbook
A Guide to Hiring a Revenue Leader From Growth-Stage Through IPO
Understanding the CRO Function
What is a Chief Revenue Officer (CRO)?
A Chief Revenue Officer is a corporate officer responsible for overseeing the revenue function within an organization, which typically extends across marketing, sales, and customer success. CRO is one of the newest additions to the C-Suite and, arguably, one of the most misunderstood titles. On paper, a CRO's job is to oversee all the revenue-generating activities within an organization; however, most CROs (especially those featured in this guide) will tell you that there is much more to the role than that.
While CROs are focused on revenue, their main goal is to maximize growth. The CRO is a partner throughout the organization, constantly looking for calculated scaling and growth methods. This is often done by reengineering or repackaging the product, fine-tuning messaging, changing the organizational structure, or expanding into new markets. 
Because revenue tends to fall mostly under the sales organization, CROs tend to come from a sales background. This does not mean, necessarily, that they are simply the Head of Sales.
Operating at the intersection of so many aspects of the business, great CROs must be data-centric, versatile, collaborative, and motivational. They often act as the voice of the customer, translating their biggest pain points into value-selling opportunities across the business.
In short, hiring a CRO can be a great way to jumpstart or accelerate company growth. The key, however, is finding the right CRO with the vision and know-how to drive the next several years of revenue growth.
This guide is designed to give private company leaders a strategy for identifying and hiring a CRO to match their company's growth. It leverages insights from four experienced revenue leaders, two former CFOs, and prior community discussions within The Circle.
Three Signs You Need a Chief Revenue Officer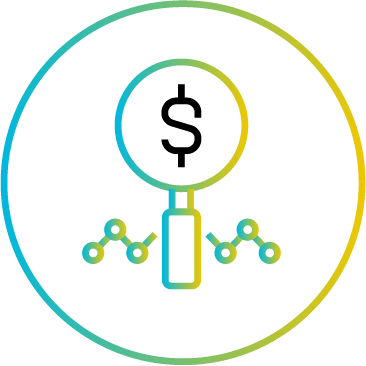 Stalled Revenue Growth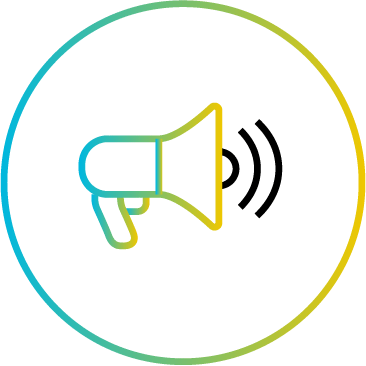 Misaligned Marketing, Sales, & Customer Success
Overlooked Processes & Scale in High-Growth Companies
A CRO is a complex hire — and one that ultimately changes the dynamic of your C-suite. In some cases, a CRO may fill an obvious leadership gap. Other times, the need for a CRO could be evidenced by business growing pains. Here are three common growing pains according to two former CFOs:
Stalled Revenue Growth
If revenue growth has declined or stalled (which can happen for any number of reasons), it may be time to consider a CRO focused solely on revenue.
"Revenue growth often correlates to the value customers are extracting from your products," said Sandy Smith, former CFO of Segment. "If the value is no longer there, or it's being bottlenecked by something internally, you need someone that can expose the customer perspective and push to close the gap."
"A CRO does that by putting themselves in the shoes of a customer or potential customer," says Smith. "The CRO looks at all the different customer interactions and touchpoints across the lifecycle and says, 'Where do we need to be investing in order to improve that experience?'"
Hiring a CRO doesn't automatically mean you're going to solve for stagnant or declining revenue, but it assigns the responsibility of revenue to a single owner. "A CRO comes in and has to come up with a theory for how the company can reach the next phase of revenue growth, and then execute against that theory," says Smith.
Misaligned Marketing, Sales, & Customer Success
Marketing, customer success, and sales are traditionally separate parts of the revenue machine; however, as companies grow larger and more complex, it often becomes increasingly clear that alignment and consolidation of these organizations is critical.
Misalignment between marketing, sales or customer success means that there is a disconnect somewhere in the customer journey and typically manifests in one or several ways, from poor lead quality and low conversion rates to higher customer churn or low customer net promoter scores. These issues almost always impact revenue growth, which is why bringing them all under one revenue leader can not only help fix any misalignment, but also ensure the revenue machine is operating at maximum efficiency.
"A CRO can be effective at aligning the needs and goals of marketing and sales around solving for revenue growth," says former Twilio CFO, Lee Kirkpatrick: "You can have a strong VP of Sales and a strong VP of Marketing, and each is hitting their KPIs or sales quotas. But what CROs can bring to the table is strategic alignment of both sides of the house. They're not just focused on top of the funnel or bottom of the funnel - they're investigating every step of the customer journey and looking to see that every touchpoint and process is in service to the customer's needs. More often than not, there's a lack of sales or marketing enablement that is a bottleneck to revenue performance, and it's the CRO's job to help identify and try to solve that."
Overlooked Processes & Scale in High-Growth Companies
Companies rapidly increasing revenue may find that they can function without a CRO. But what often happens, particularly in product-led businesses where the CEO has been the de-facto revenue leader, is revenue starts outpacing internal infrastructure. "All of sudden you're at $20 million in ARR and you realize you need to hire and train 25 or 50 more sales reps," said Smith. "Or perhaps you need sales enablement to help make that revenue growth more scalable and predictable. The CEO certainly can't do that alone."
In a hyper-growth company, a CRO can offer two things: rapid scale and process efficiency. "Ideally, your CRO is someone that has led sales organization growth at a company much larger than yours, and so they can come in and tackle all of the low hanging fruit and start to introduce step-functions of change."
Lee added that the CRO should be a strong proponent of sales operations and sales enablement. "They're not just coming in and saying, 'We're going to continue to hit the revenue target.' They're creating a well-oiled machine that ensures the sales team is set up for success with effective hiring, training, systems, support processes and compensation plans."
What Makes a Great Chief Revenue Officer?
How do you find a CRO that will generate the kind of growth your business needs? We asked three experienced revenue leaders to share their thoughts on the qualities, skillsets, and characteristics a CRO must have to be successful:
The Ability to Build a Great Team
"A CRO first and foremost needs to be a great team builder," says Michael McBride, CRO at GitLab. Michael joined Gitlab in 2018 specifically to help build the outbound sales function and has since helped the company grow to $152.2 million in annual revenue when it went public in 2021.
A Playbook for Success
Jaimie Buss is a veteran sales and revenue leader who oversaw exponential revenue growth at Zendesk before becoming the CRO at Articulate. In her eyes, anyone coming into the CRO role should have a playbook for success.
"Look for CRO candidates that have been part of a successful playbook. Ask them what their onboarding and enablement cadence is and what sales process they use. Processes are important because they scale as your business grows, while a single star CRO cannot. Having a success playbook enables everyone that CRO hires to come in and perform at the highest level."
An Emphasis on Joint Goals
Having led the revenue function at Pinterest and now as CRO at FalconX, Jon Kaplan believes it is the CRO's job to align all of the different functions within the business. An effective method he's found for accomplishing that is by establishing "joint goals."
The Ability to Value-Sell the Product
The CRO can't focus solely on net new revenue or bookings. That person needs to think holistically about the customer's needs and translate that into a sales strategy.
"It is imperative that a CRO knows how to identify the true value of your product and communicate that value internally and externally," says McBride. "This value-alignment requires a deep understanding of your customer's needs and pain points and how your products solve them."
A Belief in Culture
Jaimie believes that the secret to being a great CRO is a strong belief in culture.
"A CRO should create a culture that sets clear expectations, high-performance standards and fosters mutual loyalty and creativity because that is what is necessary to maximize revenue team productivity. Really ask your CRO candidates what type of culture they strive to create and what type of culture they've built in the past. If they immediately gravitate towards sales results or revenue targets, they're likely not focusing on creating a positive team culture."
The 5 C's:
Scott Davis has mentored dozens of CROs and sales leaders and has distilled the essential qualities of a true sales leader into "the 5 Cs":
Now that you have a profile of the candidate you're looking for, how do you find the right CRO to lead the next several years of your company's growth?
Promote Within or Hire Externally?
The first place you might look for a CRO is internally. The right candidate tends to be the individual with the most active role in revenue generation and oversight; depending on your business model, that could be the VP or Head of Sales or the Chief Marketing Officer. 
There are varying opinions on whether it is optimal to uplevel your existing marketing or sales leader. For earlier stage companies, a CMO or Head of Sales might already be doing the job of a CRO but without the official title and charter. If the CRO role is a natural fit for that individual, it might make sense for retention purposes, to give them that title, said Davis. Keep in mind though that your CRO needs to be someone that can objectively measure and grow both marketing and sales organizations. You don't want to elevate a CMO or Head of Sales and suddenly create friction between marketing and sales. At the same time, you need someone that is willing and able to pivot their role in the organization as needed to facilitate growth. As your business expands and the intricacies of your marketing and sales strategy become more complex, you need someone that can think at that 30 thousand-foot level.
For those reasons, CEOs may find it more beneficial to hire their first CRO externally. An external CRO hire should be able to offer two distinct benefits: 
1. With no preconceived biases and a purview into both marketing and sales, that individual can bring a fresh perspective for how to generate the next phase of growth. That person doesn't have to learn on the job because they've already seen and been through all of the growth hurdles, and can easily tackle the low-hanging fruit, said Buss.

2. Bringing in an experienced CRO hire can create a significant mentorship and learning opportunity for your existing sales and marketing leaders. If you're concerned that an outside hire might lead to attrition, be transparent about the profile of the CRO you're looking for. "When you lay out all of the responsibilities and KPIs the CRO will be responsible for, it often becomes quite clear to your existing leaders if and when they're not the right person," said McBride. "Not only that, they will likely be excited to have someone coming in with the experience and insight to give them almost an accelerated mentorship."
In the next section of this guide, we'll walk through the ideal CRO profile based on the size and growth trajectory of your company.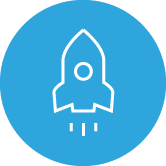 The Go-to-Market Revenue Leader
What They Do:
Lead the sales organization
Validate the business model by aligning the product and selling strategy with customer needs.
Engage with customers to learn their pain points and turn them into a value-selling strategy.
Typically Hired When:
The company has developed a product that is ready for prime time
The company is at $5 - $20M in ARR
There's a need to build out the inbound or outbound sales function (or both)
What You Should Look For:
In the go-to-market growth stage, a company likely won't have a true CRO, but rather a Head of Sales (or Head of Revenue). This individual is responsible for generating pipeline and establishing the value-selling strategy for customers. More importantly, they're focused on scaling revenue growth and laying the foundation upon which they can either step into the CRO role in the next 12-24 months, or that role can be filled by someone else.
At this stage, quality of experience is as important as the amount of experience, says Michael: "Look for a revenue leader with an entrepreneurial spirit. If you just go out and hire the most experienced sales leader or someone that doesn't have experience working at startups, that person may not be able to function in an environment with limited resources and infrastructure."
Jaimie agreed: "At this stage of growth, you want a revenue leader that can fly both high and low. Flying high means that person is comfortable making big decisions about budget, headcount, and resource allocation while also being able to offer insight on product direction. Flying low means providing mentorship and guidance to the sales team and creating a repeatable process for outbound prospecting. They need to be comfortable rolling up their sleeves to develop a strategy and sales enablement while also thinking about how to grow the overall sales organization."
Top Interview Questions:
"How do you think about revenue?" Look for a response that defines revenue not just in terms of dollars or business value, but as an output metric measuring the value you provide to the customer.
"What do you think are some of the highest-potential revenue models or customer segments we should be exploring?" Look for a response that shows the candidate is thinking strategically about the growth of the company or can bring in expertise with a certain customer cohort that may be advantageous to the business.
The Organizational Scaling Revenue Leader
What They Do:
Build out the sales team and oversee marketing and sales alignment
Scale processes and people to move towards predictable growth
Typically Hired When:
The company has $20 - $100M in ARR
There's product-market and go-to-market fit, and the company and CEO are ready for exponential growth
What You Should Look For:
Look for a CRO that knows how to build and scale teams and people, said Jaimie. "To scale a team, you have to hire As and B's, and the B's have to perform at the A-level. This requires enablement and investment in processes that can ultimately drive better rep productivity."
Michael adds that much of the scaling CRO's job revolves around culture-building. "You need someone that knows how to identify strong performers that have good culture fit in the markets they're serving. That last part is key because what works as a sales strategy in one market or territory doesn't necessarily translate to another."
Jaimie and Michael agree that the organizational scaling CRO can't just be the best salesperson, nor can they simply hire to execute a selling strategy. The CRO needs to have a playbook for how they will invest in the next three years of growth through a predictable and repeatable motion.

Top Interview Questions:
"What's your process/strategy for moving new initiatives through the organization?" Look for a candidate that can describe in detail how they establish leaders alignment and consistency of execution.
"What input metrics do you use to measure the effectiveness of your sales team?" Look for a response that outlines the candidate's approach to team- and culture-building within the sales organization. They should be able to demonstrate proven results (either in revenue growth or productivity) from their approach.
The IPO-Ready Revenue Leader
What They Do:
Create the revenue and growth projections required to build investor confidence
See that the organization has what it needs to meet those revenue targets within a comfortable margin
Ensure there are strong internal controls and processes for revenue recognition
Typically Hired When:
The company is 2-3 years out from an IPO
What You Should Look For:
"Definitely look for someone with public market experience," said Buss. "There's a lot of work that goes into IPO readiness and the CRO needs to know what guardrails and processes need to be in place to meet the public market requirements. You want someone that can dial down the risk as much as possible."
Michael added that "Far and away, the most valuable thing a CRO can do to help get a company IPO ready is drive predictable revenue growth. Accurate revenue projections are not only going to give investors confidence but also unlock investment within the organization because CFOs and other leaders are going to be more willing to invest if they know the revenue growth is there."
Our CRO experts agreed that it is critical to have a CRO disciplined in revenue recognition and in contracts.
Top Interview Questions:
"When do you place bets vs. stick to tried-and-true strategies?" Look for a response that shows a clear approach to testing and scaling new revenue growth initiatives. The candidate should show they're comfortable taking risks and proving those investments out on a large scale.
The CRO's First 90 Days
Once you've found and onboarded the right CRO, that person will have to hit the ground running. "The CRO's goal is to get growth going as quickly as possible," says Scott Davis. "In order to do that, they need to develop a hypothesis for how that growth can be achieved and then they need to execute against it."
Having been new CROs before, here is where Jaimie, Jon, and Mike believe a CRO should spend their time when first joining a company:
Understanding the Current State
"In the first 90 days, I recommend staying in 'the bubble' and assessing everything about the organization," said Kaplan. "That means talking to people in different functions, talking to customers, and getting a sense for how the company operates and the talent that is available."
The CRO needs to establish a bottom-up view of the company's growth targets to understand what is achievable in year one and adjust the strategy accordingly. "That requires a lot of time spent with product, engineering, and marketing to understand how their departments work and the potential gaps," said Buss.
Michael spent his first few weeks at GitLab accompanying the CEO on sales calls and learning how to optimize a sales pitch. "I wanted to talk to as many customers so that I could understand their biggest pain points and translate that into product value-alignment."
Jon agreed, adding that the "voice of customer" needs to come from the CRO. "At times customers will have a different perception of your company or product and so the CRO needs to establish what matters most to the customers and what changes need to be made operationally to meet those needs."
"Fanned-Out" Networking
CROs need to extract information from relevant stakeholders within an organization to augment their understanding and start building relationships. Jaimie recommends the "fanned-out networking" tactic, which involves interviewing individual leaders and asking them for two or three critical individuals in the organization they think the CRO should meet. "By doing that I could really understand how things were impacting each other and met and formed relationships with all the key players in the organization quickly."
Focus on Revenue Operations
For companies in the scaling or IPO phase, Jaimie and Mike highlighted the importance of quickly building out revenue operations. This provides greater visibility across marketing, sales, customer retention, and attrition. Revenue operations are critical for aligning people, processes, and data so the CRO can develop the level of accountability and predictability needed to scale revenue growth.
The CEO/CRO Relationship
Perhaps one of the most critical indicators of success for a CRO is their relationship with the CEO. After all, revenue growth is one of the most crucial business metrics — and one that CEOs tend to own or have very close proximity to before the CRO comes on board.
"It's a two-way partnership," says McBride. "There needs to be an acknowledgment that you're building an investable business together. That means the CRO needs the support of the CEO to be able to hire and build the infrastructure and take some calculated risks along the way. Meanwhile, the CRO needs to be accountable to the CEO and to be able to ingest feedback on what the high-value business problems are."
One of the biggest CRO hiring mistakes a CEO can make is not giving them the latitude to build out the revenue function.
Our CRO experts said that the CEO-CRO dynamic could uncover significant growth opportunities when executed well. The CRO and the organization they own are on the front lines with the customer, providing valuable feedback to put back into the company's strategic direction. Meanwhile, the CEO remains at the 30,000-foot level, overseeing high-level business objectives and problems that give the CRO better context on where to place the right bets.
Mike, Jaimie and Jon all stay close with their CEOs, having strategic conversations about current and future growth as frequently as every week.
Final Thoughts
The Chief Revenue Officer has become an increasingly important and high-profile role in fast-growing organizations. The right CRO can introduce exponential growth and optimal efficiency throughout an organization while also helping the company prepare for the public markets.
For CEOs and CFOs considering a CRO hire, look for someone with a growth mindset who can introduce a playbook for success for the next chapter of your company's growth.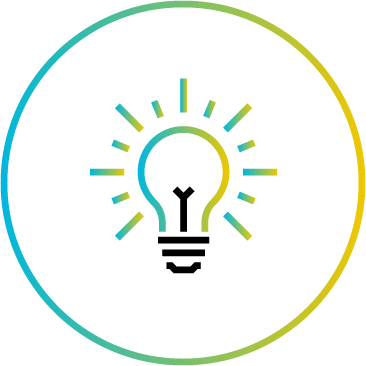 Hiring Resources
from our friends at Hunt Club
Job Description
A sample CRO job description template, including key responsibilities and requirements.
ORG Charts
Sample revenue org charts for companies in the go-to-market, organization scaling, and IPO-ready growth stages.
Sage advice on going public from battle-tested CFOs.
https://www.founderscircle.com/wp-content/uploads/2022/01/2022-Hero_IPO-Readiness-V2.png
800
1599
Avalaunch Media
https://www.founderscircle.com/wp-content/uploads/2022/02/fc-logo-updated-600x189.png
Avalaunch Media
2023-01-08 15:29:08
2023-08-10 19:27:43
The 2022 IPO Readiness Guide for CFOs
Behind the scenes of HashiCorp's 2021 IPO with Navam Welihinda.
https://www.founderscircle.com/wp-content/uploads/2022/11/Road-to-IPO-Hashicorp-CFO-Navam-Welihinda.png
528
555
Anil Sharma
https://www.founderscircle.com/wp-content/uploads/2022/02/fc-logo-updated-600x189.png
Anil Sharma
2022-11-04 04:21:07
2023-08-10 19:29:42
The Road to IPO: HashiCorp CFO Navam Welihinda on Going Public During Uncertainty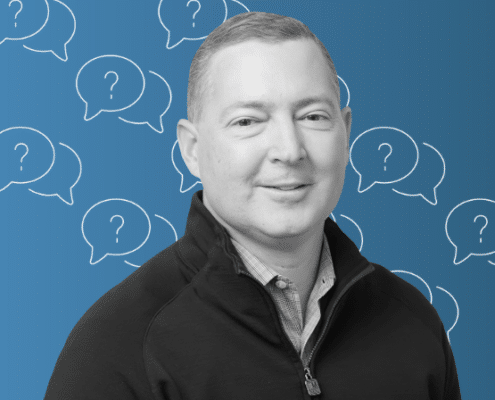 Confluent CFO on preparing to go public amidst uncertain market conditions.
https://www.founderscircle.com/wp-content/uploads/2022/06/The-Road-to-IPO-with-Steffan-Tomlinson-CFO-@-Confluent-558x558-1.png
528
555
Anil Sharma
https://www.founderscircle.com/wp-content/uploads/2022/02/fc-logo-updated-600x189.png
Anil Sharma
2022-06-22 02:41:28
2023-08-10 19:35:21
The Road to IPO: Advice on IPO Readiness in Uncertain Times From Three-Time IPO Veteran Steffan Tomlinson